Parenting Classes Brenham Texas
At Brenham Pregnancy Center, our parenting classes Brenham, Texas, offer the best of both worlds to help you lay a foundation for successful parenting.
Parenting classes in Brenham, Texas, are a helpful place for people starting the journey of being a parent. These classes give you practical advice and skills, and you can also meet others who are going through similar experiences.
The classes cover important topics like taking care of babies and dealing with their feelings. You'll learn how to talk to your child nicely, set limits, and make your home a good place for them to grow up.
One special thing about these classes is that they help you connect with other parents. This is especially nice for new parents who might feel a bit unsure about what to do. Meeting and talking with other parents can give you comfort and ideas.
When you go to these classes, you don't just listen – you also do activities and talk with others. This helps you practice what you learn so you can feel more confident as a parent.
In the end, parenting classes in Brenham, Texas, offer more than just information – they give you a chance to learn, connect, and feel more sure of yourself as you take care of your child. If you're a new parent or want to learn more about being a good parent, the parenting class in Brenham, Texas, is a friendly place where you can start this journey of learning and growing.
Material assistance for you and your child. As you complete classes and meet with your mentor, you will earn points to spend in the Baby Boutique on needed supplies, such as clothing, toiletries, diapers and more.
Classes and resources are offered at no cost to you.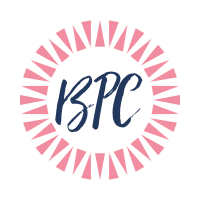 Know your options. Be educated.