Are you facing
an unexpected pregnancy?
WE'RE HERE TO HELP.
Brenham Pregnancy Center is a free pregnancy center in Brenham, Texas. We provide professional and compassionate care for pregnancy and sexual health related services. If you think you're pregnant or you're considering abortion, our staff is here to help. All services are free and confidential – no insurance needed.
We Believe Knowledge = EMPOWERMENT
Free Confidential Services
Llegué hace 6 años y me hablaron de este lugar, me animé a asistir y encontré mucho apoyo, consejos, y hermosas

...

personas dispuestas siempre a ayudar desde su corazón, algo que recordaré por siempre! Ahora me mudé pero cuando voy a Brenham paso aunque sea para saber que siguen abiertos apoyando a más personas!! Gracias, Muchas Gracias !

read more
Mary Flores
20:19 10 Sep 20
I would give this place 1000 stars if I could. Everyone is so nice and welcoming. They really listen to you. They are

...

faith based but not pushy with it, although I have no issues with that. After having a missed miscarriage back in May I went here for a pregnancy confirmation and got an ultrasound done the same day, they were amazing. I wanna go back and just hug everyone. I still think about my experience there 3 weeks later and would 100% recommend this place to everyone.

read more
Krystle Fulton Perez
01:22 01 May 19
The staff was so very kind and really nice and make you laugh they was so helpful they treated us like family and

...

listening to every question we ask I so thinkful for them and will recommend them to anyone who in need thank you 🙏🏼

read more
veronica hoelscher
21:17 27 Oct 17
The staff is very kind and helpful. I truly felt welcome by everyone exspecially by Mrs. Rayna who gave me guidance

...

through my pregnancy .They have helped me through a very difficult time of my life and gave me a lot of encouragement.

read more
Alejandra Saldierna
02:06 26 Jun 16
Very nice and caring staff, give out extremely helpful information and they are willing to do anything they can to help

...

you out. Hablan español!!

read more
Sara Rojas
22:36 31 May 16
My daughter is a few days old and since I found out I was pregnant I went to NB, I helped me a lot to check my

...

pregnancy with my doubts, I got a lot of information and now that I have my daughter with me we still give a lot of help and actually very useful information.

read more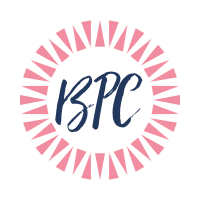 Know your options. Be educated.