Heartbeat Bill in Texas: What to Know
WHAT IF I SEE A FETAL HEARTBEAT?
In Texas, once a heartbeat has been detected, abortion is prohibited, regardless of gestational age.
WHAT IF I DON'T SEE A FETAL HEARTBEAT?
There are many reasons why a woman can have a positive pregnancy test and a heartbeat cannot be detected on a sonogram.
You may be too early in pregnancy for a heartbeat to be detected.
You may not have a viable pregnancy. 1 in 5 pregnancies naturally end in miscarriage.
You may be experiencing an ectopic pregnancy, which can be life-threatening when left untreated.
Our recommendation is to obtain another sonogram within a week to confirm the location of the pregnancy.
WHAT IF I GO TO THE ABORTION CLINIC?
Effective September 1, 2021, once a heartbeat is detected by sonogram, an abortion can't be performed in Texas.
The abortion provider is required to perform a sonogram to determine if a heartbeat is present and must record the findings. If further appointments are required, another sonogram must be performed to confirm the heartbeat status.
If a fetal heartbeat is found and the abortion provider still performs the abortion, they are in violation of the law.
WHAT ABOUT THE PEOPLE WHO HELP ME GET AN ABORTION?
Texas now says that any person(s) who knowingly assists in an abortion after a heartbeat is detected can be held liable in a civil suit.
This can be the abortion doctor, nurse, or other individuals employed by the abortion clinic. This can also include friends, boyfriend, or family member(s) who provide transportation to the abortion or pays for the abortion.
CAN I OBTAIN "ABORTION PILLS" FROM AN ALTERNATIVE SOURCE?
It is prohibited by Texas law to obtain abortion-inducing medications from any source other than a medical provider.
Before seeking a chemical abortion, Texas law requires you to have a sonogram 24 hours before starting the medication.
This must be done in person by the physician providing the chemical abortion.
WHAT IF I TAKE THE PILL AND CHANGE MY MIND?
The abortion pill is a 2-part process. If you begin the chemical abortion process and have only taken the first pill, you can still change your mind.
Go to abortionpillreversal.com to be connected with a medical professional who can help with the reversal process. The sooner the process begins, the greater the likelihood is of preserving the pregnancy.
IF I HAVE AN ABORTION, CAN I BE HELD LIABLE IN A CIVIL SUIT OR CAN SOMEONE COLLECT A BOUNTY ON ME?
Under the new Texas Heartbeat law, a woman who has an abortion cannot be held liable in a civil suit.
CONFIDENTIAL ABORTION CONSULTATION – NO COST TO YOU

At your appointment, you will be provided a lab-quality pregnancy test first. If positive, you will be offered an ultrasound. A free ultrasound can confirm a viable pregnancy and estimate how far along in pregnancy you are. If you are considering abortion, an ultrasound will provide important information that will tell you more about your options. Abortion costs vary depending on how far along you are and the abortion procedure that you receive. Speak with a nurse today about our ultrasound services.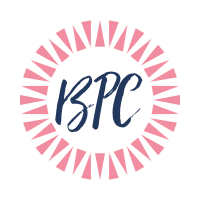 Know your options. Be educated.